Origin
The mission in Nigeria began when Stephan Tema, an Orthodox Christian in Nigeria, discovered the Church of the Genuine Orthodox Christians of Greece (the G.O.C.) through much research. The Greek Orthodox Patriarchate of Alexandria and All Africa already had a presence in Nigeria, but Tema became wary of them, believing the Church of Alexandria to be compromised in its Orthodoxy. Tema reached out to the G.O.C., and, after some correspondence, he knew that he had found true Orthodox Christianity. Many difficulties existed in Nigeria, as there had never been Genuine Orthodox Christians there before, much less any G.O.C. Hierarchs. This meant that, as a Genuine Orthodox Christian, Tema was alone in the largest-populated country in Africa.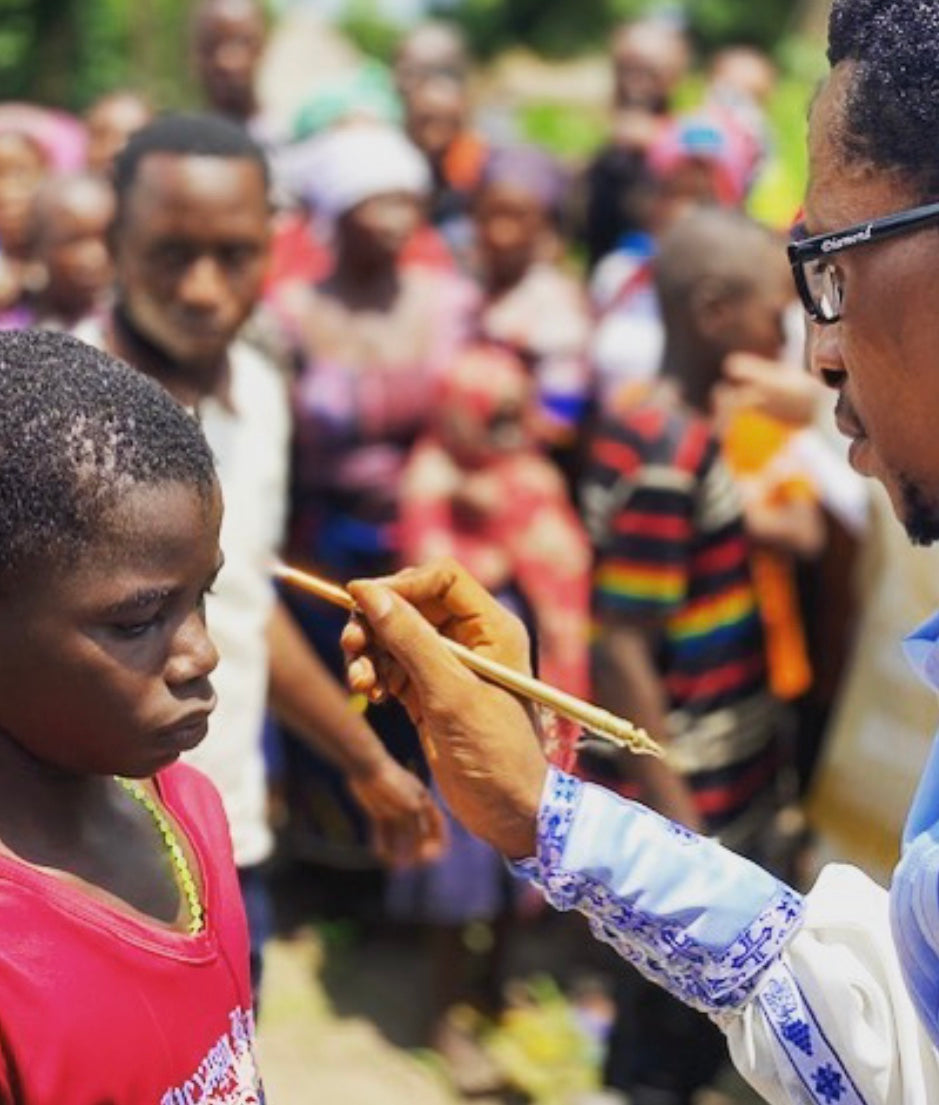 Obstacle
Tema began to preach Genuine Orthodox Christianity to his fellow Nigerians. His principle approach was to enter a village, share a meal with the families there, and then talk about the teachings of the Church of Christ. Because of his Faith, Tema was beaten, abused, disowned by his family, and even arrested by those who believed him to be a "spreader of lies". Additionally, getting a Hierarch from the G.O.C. to administer Baptisms and Ordinations was a great difficulty. Because of Covid-19 restrictions, visa issues, and other obstacles, Bishop Maximus of Pelagonia was unable to make the journey to Nigeria until two years after Tema's original request for a Hierarchical visitation. Finally, in 2021 Bishop Maximus was able to travel to Nigeria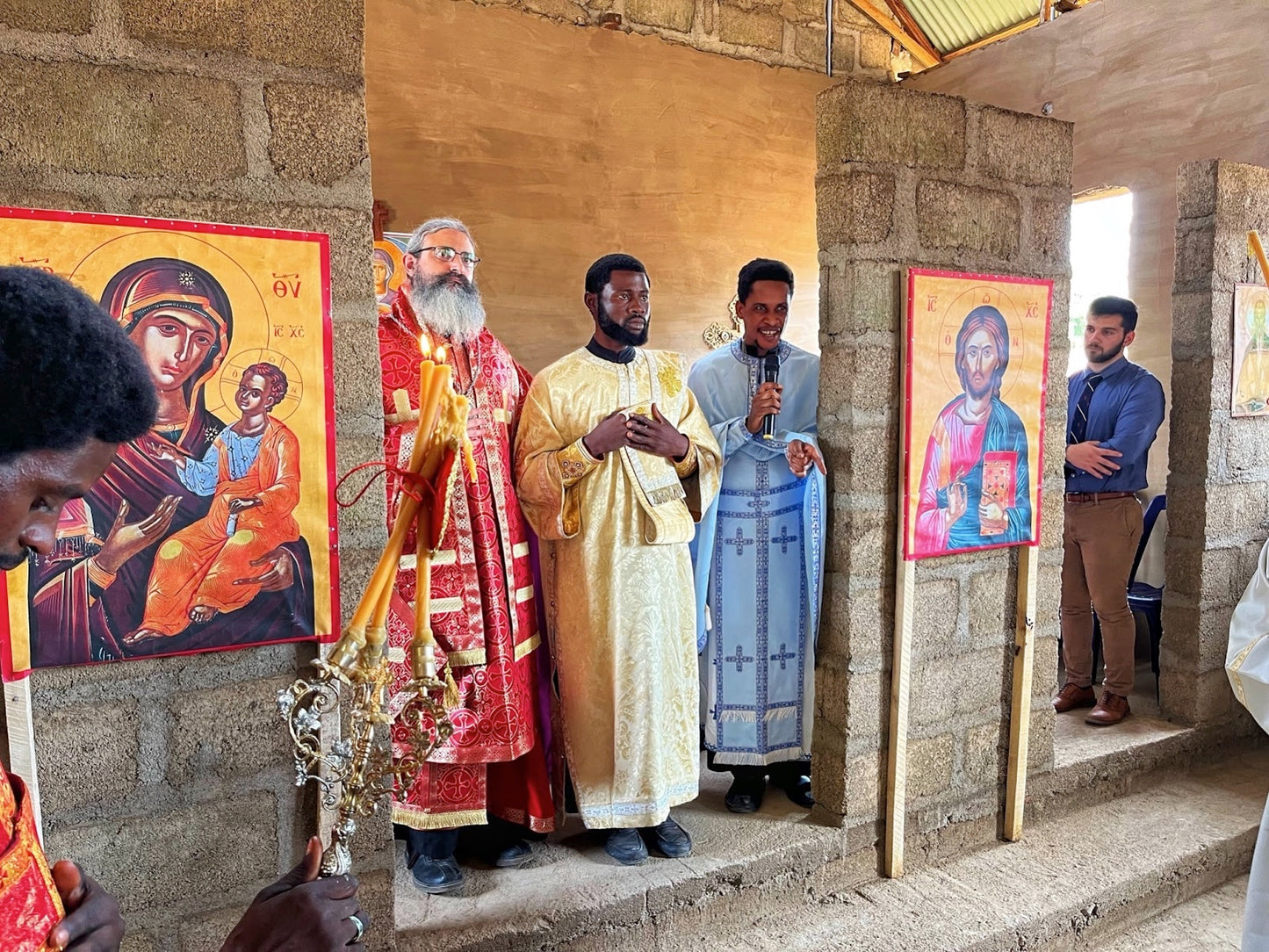 Bishop Maximus's Visit
During Bishop Maximus's initial visit hundreds of people were Baptized and many churches were established. One of those Baptized was Stephen Tema himself, who was subsequently Ordained to the Priesthood, becoming the first Genuine Orthodox clergyman in the history of Nigeria. Bishop Maximus also officiated the wedding of Father Stephen and Presbytera Asenian, who has taken charge of the women's group there.
After Bishop Maximus's first visit, a serious and most unfortunate schism occurred that  nearly destroyed the mission. However, Father Stephen remained steadfast and was able to convert hundreds of souls to the True Faith. In 2023, Bishop Maximus returned to Nigeria, Baptizing new converts and officiating at weddings, celebrating these Mysteries  within the Orthodox community. He also ordained Father Deacon Martin to the Diaconate –a significant step in the local clergy's growth. The reception of the Orthodox Faith was met with enthusiasm and approval from King James, the Paramount Ruler of Tiv Nation, and King John, the Paramount Ruler of Idoma Kingdom, both of whom were delighted by the preaching of Genuine Orthodox Christianity in their peoples.